Deluxe Arcade Pack
1.1
Arguably one of the best compilation of arcade games for the Windows Mobile platform.
Last update
20 Mar. 2006
Licence
Free to try |

$17.95
OS Support
Mobile
Downloads
Total: 257 | Last week: 0
Ranking
#30 in Games
Publisher
Int13 Production
Deluxe Arcade Pack Publisher's Description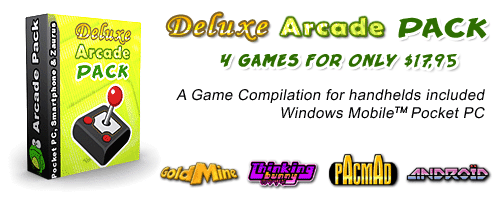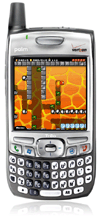 New! V1.1 square screen compatible
If you have a Palm Treo 700w or an HP iPaq hw6515,
you don't need to download a specific version of our Deluxe Arcade Pack for Windows Mobile Pocket PC.
Deluxe Arcade Pack by int13 production

Ultra-polished game pack for your handheld - PacMad, Android, GoldMine & Thinking Bunny.

These old-school games are perfectly suited for handheld devices because of their quick-gaming shot nature, they features almost instant loading time and have been designed to be played in short bursts.

All games include exquisite colourful graphics, great sound effects and background music.

Download the Deluxe Arcade Pack today and enjoy great gameplay at a great price.


Screenshots





Other products :



More infos at : http://int13.net
Look for Similar Items by Category
Feedback